These little courgettes or zucchini fritters are healthy, easy and quick to make too with few ingredients that maybe in your pantry.
The trick is to leave the mix for about half an hour before you fry them.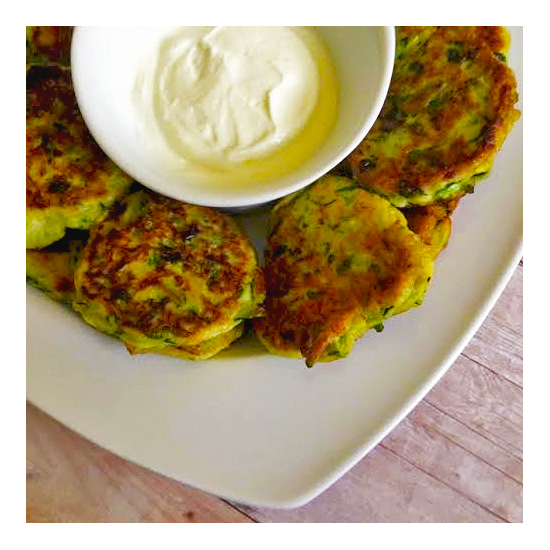 Courgette / Zucchini fritters
2015-01-22 09:23:40
Ingredients
2 courgettes / zucchinis
2 eggs
5 tablespoons flour
2 cloves of garlic
2 tablespoons cilantro
Salt and pepper
oil for frying
Yogurt to serve with the fritters
Instructions
Grated the courgettes / zucchinis coarsely, chop the garlic and cilantro and add it to the squash in a bowl, add the eggs, salt, pepper and the flour and mix well. (add more flour if needed )
Let it stand for 30 minutes.
Heat a frying pan and add little oil.
Spoon the mixture and fry for 2-3 minutes on both sides until brown.
Serve with yogurt.
My Somali Food http://www.mysomalifood.com/