Cambaabur is a Somali Eid bread, it is prepared more like lahooh with different ingredients, then fried on a skillet, sprinkled with sugar on top then served with yogurt. It is enjoyed as a breakfast item, mostly during Eid.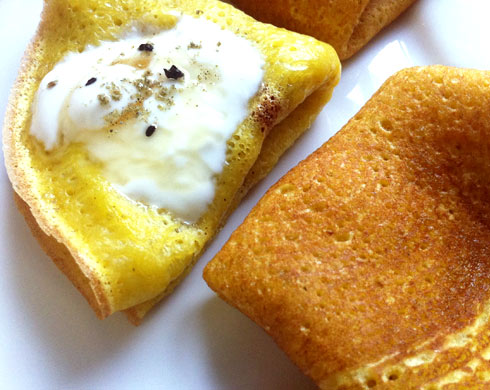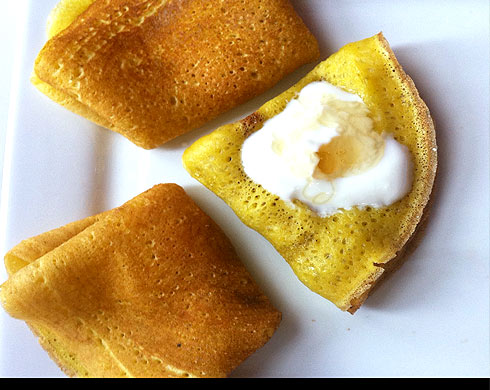 Eid Bread : Cambaabur
2013-07-23 09:28:17
Ingredients
1 ½ cups all purpose flour
½ cup wheat flour
½ cup millet flour
3 cups water
1 ½ teaspoon yeast
1 ½ teaspoon sugar
1 teaspoon salt
1 small onion chopped
1 clove of garlic chopped
1/2 teaspoon to 1 teaspoon of turmeric
1 teaspoon fennel seeds (caraway)
1 teaspoon habba sauda (nigella seeds)
Instructions
In a blender add the onion and garlic, cumin, turmeric and some water and blend until smooth paste.
Add all the other ingredients to the blender and blend again until combined. It should be like a pancake batter.
Cover the mixture and keep it in a warm place for about 4-6 hours or until it doubles in size.
Scoop the batter by 1/4 cup on a fry pan with a little oil, sprinkle with custard sugar on top to taste. repeat this until you have finished all the batter.
Serve with Yogurt.
My Somali Food http://www.mysomalifood.com/