This is on of the best Somali food recipe it is so popular usually served in the morning.
Somali style cooked lamb or goat liver try this recipe and you will find it is the best liver recipe that you ever tasted.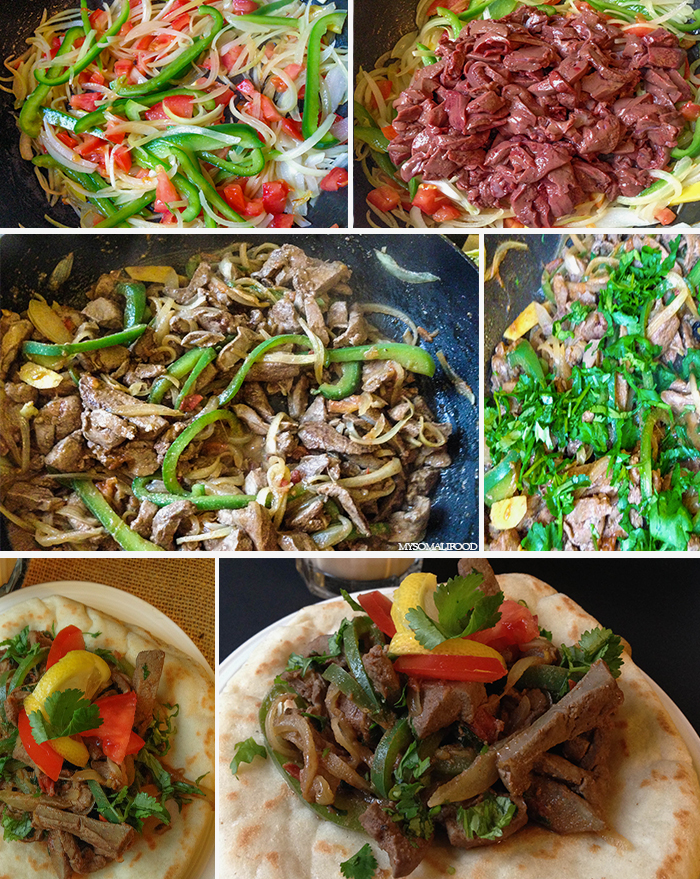 Lamb liver, chopped into small pieces
1 onion, diced
1 tomato, chopped
¼ cup green pepper
1 green chili, chopped
Juice of half of lime/lemon
1 teaspoon coriander powder
2 tablespoons cilantro
Salt and pepper to taste
Directions:
Heat oil in a skillet on a medium heat, add the onions and sauté until tender add the tomato, and cook few more minutes, season with salt and pepper.
Stir in the green pepper, green chili, lemon, coriander, and cilantro.
Add the liver and cook until tender.
Serve with lahooh or pita bread and lemon wedges.
It is great with shigni too, if you serve it during lunch or dinner time.